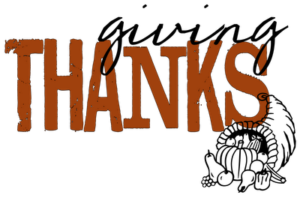 To all of our supporters, volunteers, coaches, teams, and sponsors,  a huge thanks to you for your support of FIRST and Playing At Learning. We wish you and all your loved ones a very Happy Thanksgiving.
Interested in helping Playing At Learning?   Check out Ways to Help
A quick reminder, when you shop on Black Friday and Cyber Monday, #StartWithaSmile at https://smile.amazon.com/ch/20-1241878 . You can add Playing At Learning as your Charity and Amazon will donate to Playing At Learning so that we can continue to support our next generation of engineers, entrepreneurs, inventors and scientists.
And for those moving on to Championships,  information will start to get updated on the championship.norcalfll.org site starting early next week.